Reading Time:
1
minute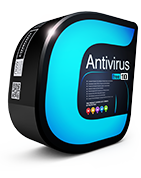 When considering upgrading to a new operating system your most important question is usually whether the applications you use will be compatible. Nothing is worse than discovering that an application you know, love and have invested money in will not work after an upgrade.
Well, if you use any one of the various products that include Comodo Antivirus system or the Comodo Firewall you will have nothing to worry about. Whether you use the standalone versions, Comodo Internet Security or Comodo Endpoint Security you are safe. Most important, you will continue to be safe from malware with the unique Comodo Default/Deny approach that uses sandboxing to ensure that you are never harmed by malware.

Comodo has fully tested all versions, free and subscription, and have verified that the latest versions are fully Windows 8 compatible. More than that, the current version of the Antivirus and security suites have been redesigned with Windows 8 and its touch screen interface in mind. It works great from a desktop, laptop or Windows 8 tablet.
Comodo didn't wait for Windows 8 to launch.
We were looking ahead, as always.
TEST YOUR EMAIL SECURITY
GET YOUR INSTANT SECURITY SCORECARD FOR FREE